Women Body Acceptance

Kasia



35 at the time
story from 07–01–2021
interviewed
and photographed by
Marta Karkosa
Film developed:
35mm
Kasia on attitude towards her body

I like my body. I do. It's not 100%, Of course I have some comments, but I feel like I've reconciled with it. Body positivity is a big requirement itself, the idea that you have to love yourself and your body. Loving is a very strong emotion and I think that hardly anyone can really love their body. I think it's enough to be okay with yourself and not to get pissed in front of the mirror every morning.
Kasia o podejściu do swojego ciała

Podoba mi się moje ciało. Tak. Nie jest to stuprocentowe, mam oczywiście jakieś uwagi, ale bardziej czuję, że jestem z nim pogodzona. Dużym wymaganiem jest samo body positivity, to, że masz kochać siebie i swoje ciało. Kochanie to jest bardzo silna emocja i myślę, że mało komu się udaje rzeczywiście pokochać swoje ciało. Myślę, że wystarczy być okej ze sobą i nie gnoić się każdego ranka przed lustrem.
With age and time I realized how many awesome things your body can do. You always look at whether it is beautiful - that you have flaps here, you are too small or too big. But if you think that the body allows you to breathe, digest, walk - it allows you to do so many amazing things - you can read, sing, walk and dance! If you get a little bit away from the very aesthetic look of it, it's much easier to like your body"
Z wiekiem i z czasem zdałam sobie sprawę, jakie zajebiste rzeczy ciało potrafi robić. Zawsze się patrzy na to, czy jest piękne- że tu masz krzywe, tu za małe, tu za duże. Ale jak pomyślisz, że ciało pozwala ci oddychać, trawić, chodzić. Ono pozwala ci robić tyle niesamowitych rzeczy- możesz czytać, śpiewać, chodzić i tańczyć! Jak się człowiek trochę odlepi od samej estetyki, to łatwiej jest je polubić. U mnie najbardziej podobają mi się moje oczy- dużo można nimi wyrażać."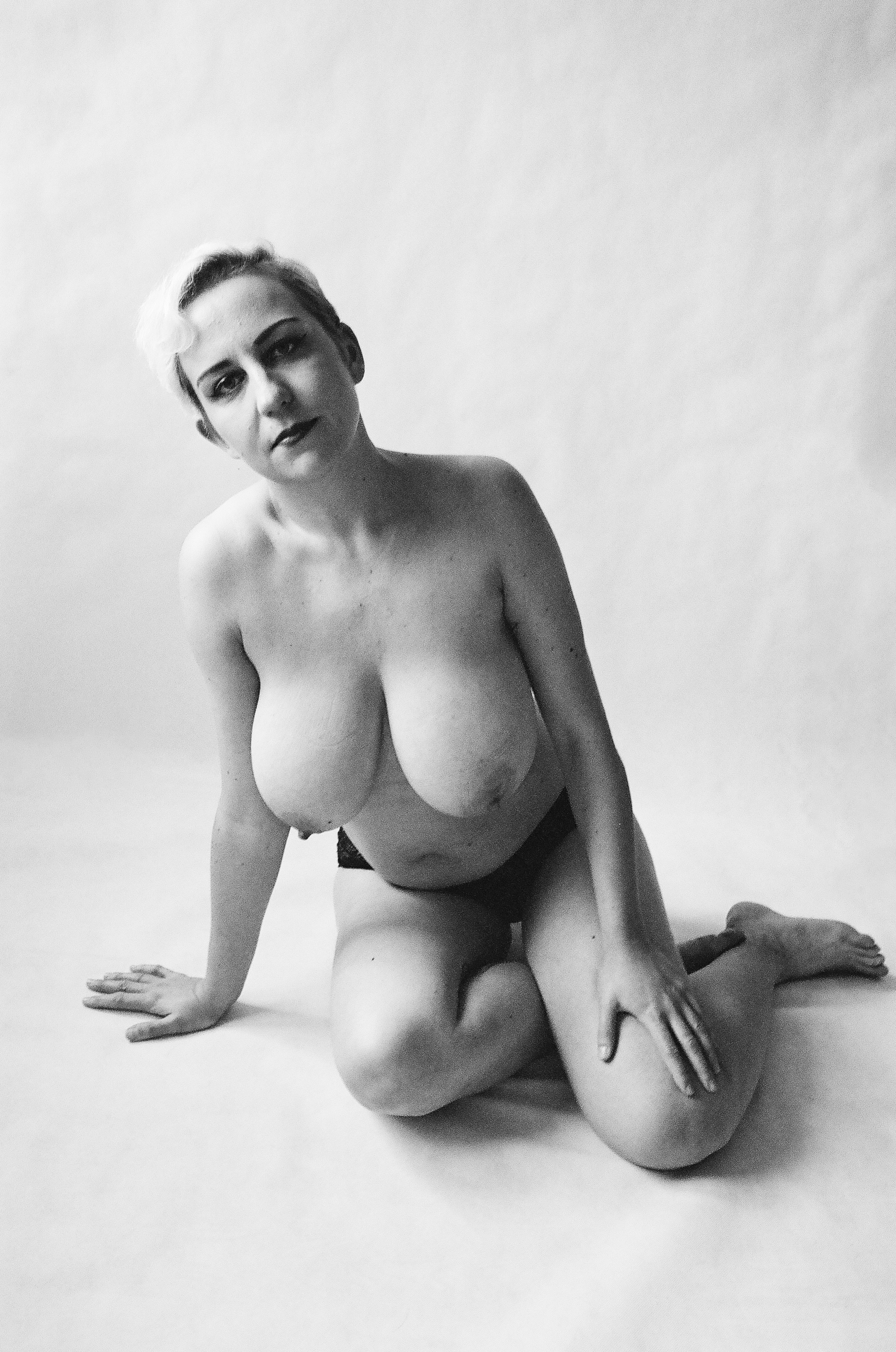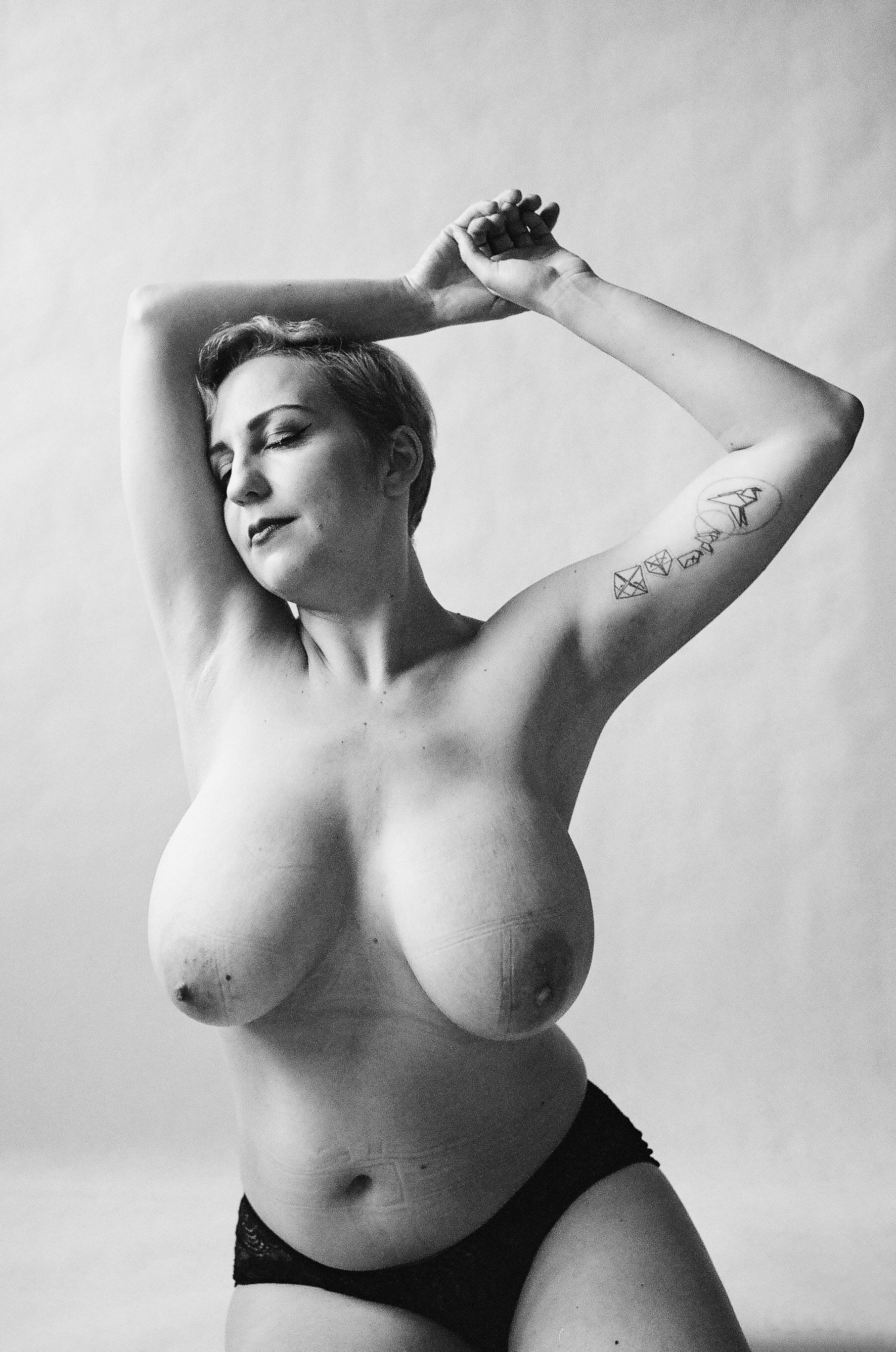 Kasia about her favorites body parts

Within my body I like my eyes the most - you can express a lot with them. I don't have a lot of hate for just one part that I would happen not to like. However I had terrible complexes all my life regarding my breasts. Simply because I have large breasts. People may find it bizarre, because many women get breast surgery to enhance them and spend a lot of money ... For me, these complexes stem from adolescence. There comes a time when you become a woman, and yet you are still a little bit of a child. You don't really understand what the changes in your body are about. The boys were starting to stare at my breasts, even though I was only 12, I heard various comments. It was just weird.
Kasia o jej ulubionych części ciała

Najbardziej w moim ciele podobają mi się moje oczy- dużo można nimi wyrażać. Ogólnie nie mam mega hejtu na jedną rzecz, która by mi się nie podobała. Miałam straszne kompleksy przez całe życie a propos moich piersi- bo mam duże piersi. Ludziom może się to wydawać dziwne, bo wiele kobiet powiększa sobie biust za grube pieniądze. U mnie te kompleksy wywodzą się z czasów dojrzewania. W pewnym momencie stajesz się kobietą, a jeszcze jesteś trochę dzieckiem i za bardzo nie wiesz o co chodzi ze zmianami w twoim ciele. Chłopcy zaczynali się patrzeć na mój biust, chociaż miałam tylko 12 lat, słyszałam różne komentarze. Było to po prostu dziwne.
Kasia on overcoming her body insecurities

Burlesque helped me a lot with my insecurities. In the backstage you are half-naked and then women start complimenting your breasts saying they are beautiful and firm. For me, it was more believable and meaningful than if a man told me this - because then it would become sexually explicit, it wouldn't be honest anymore. When women started complimenting me, I figured maybe that's the way it is. Apart from the breast, I have had an angioma on my leg since birth. I wore leggings in the summer, I didn't wear short pants because people always asked what happened to me. However, since I was able to cover it, it was less of a problem than my breasts. Now I got a tattoo on this leg, so you can't see anything at all."
Kasia o pokonywaniu swoich kompleksów

Z kompleksami pomogła mi bardzo burleska. Na backstage'u jesteś półnagi i był taki czas, że kobiety zaczęły komplementować moje piersi, mówiły, że są piękne i jędrne. Dla mnie to było bardziej wiarygodne niż gdyby mężczyzna mi to mówił, bo wtedy wychodzi z tego podtekst seksualny. Jak kobiety zaczęły mnie komplementować, to pomyślałam, że może faktycznie tak jest. Oprócz piersi od urodzenia mam naczyniaka na nodze. Chodziłam w legginsach w lecie, nie chodziłam w krótkich spodniach bo zawsze ludzie się pytali co mi się stało. Jednak przez to, że mogłam go zakryć, to było to mniejszym problemem niż piersi. Teraz na tej nodze zrobiłam sobie tatuaż, więc w ogóle nic nie widać.